How to Buy products on PIGGOODS
1.The first step is to add the product you want to cart.
2.Go to the cart,shown as below picture.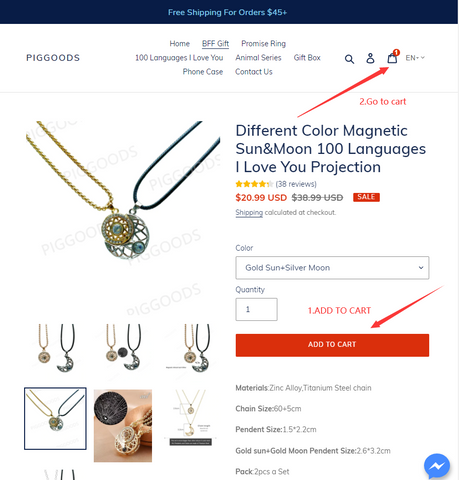 3.Find the check out button then click it to the next step.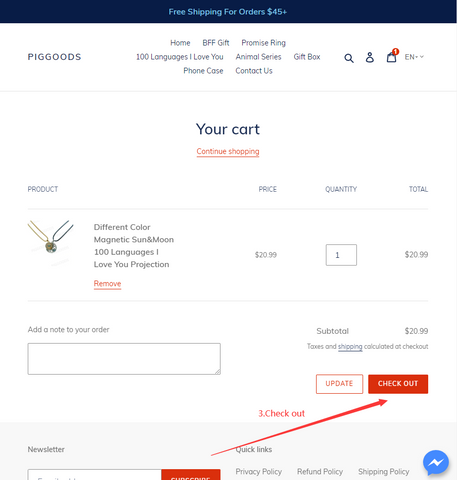 4.Fill in your contact and shipping address information,the shipping fee will be calculated based on your loction.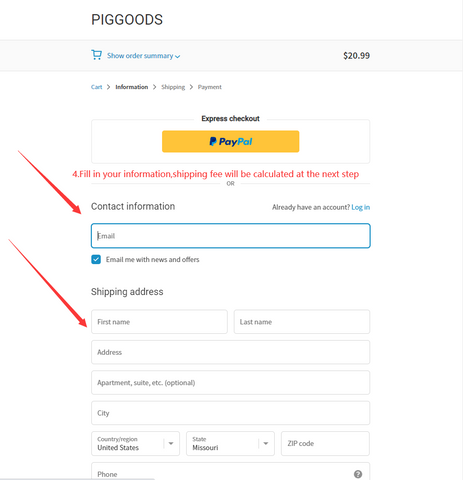 5.At the end page,it will show the total cost included the shipping fee.Then you can put your card number in to checkout,when you done,you will receive a confirmation email.